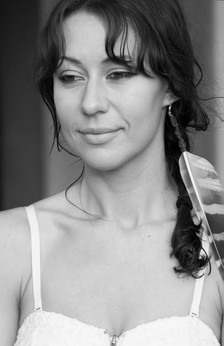 J.L. Menzel, first name Jenny, is a true artist expressing the unique combination of free-hand and graphic illustrations. As a midwest native, Jenny first displayed her talent in fine arts at an elementary age. With practice, she became an established graphite portrait and realistic artist by age 17. After moving to California, she decided to further her artistic experience; as a result in 2005 she graduated with honors from Platt College with an Associate's degree in Graphic Design.
ART.THENTIC, LLC was founded by Jenny in 2008 as a means to create and sell custom pencil portraits and custom graphic design services. She has worked on a number of New York based independent film projects with One Way or Another Productions, including Alienated, which has won 14 awards and has been purchased for VOD and DVD distribution world wide. From 2009-2015, Jenny lead the promotional marketing department as a Trained Ad Specialty Consultant and worked as one of the head graphic designers at Geffdog Design & Apparel.
Jenny is currently a roster artist with the South Dakota Arts Council where she works with state-wide non-profit organizations teaching them how to create their own promotional materials to visually communicate their message and brand to the public.